AYOlite is designed to be able to be used with the most common prescription glasses' frames. However, for optimal experience, we recommend using AYOlite without prescription glasses as the glasses can interfere with the light diffusion of AYOlite.
AYOlite can be also used with prescription and tinted eye lenses.
How to position AYOlite wearable with prescription glasses:
Bend the flexible nosepiece horizontally. Don't worry - the flexible nosepiece can be returned to its normal position.
Put AYOlite wearable on top of your prescription glasses (see figure below).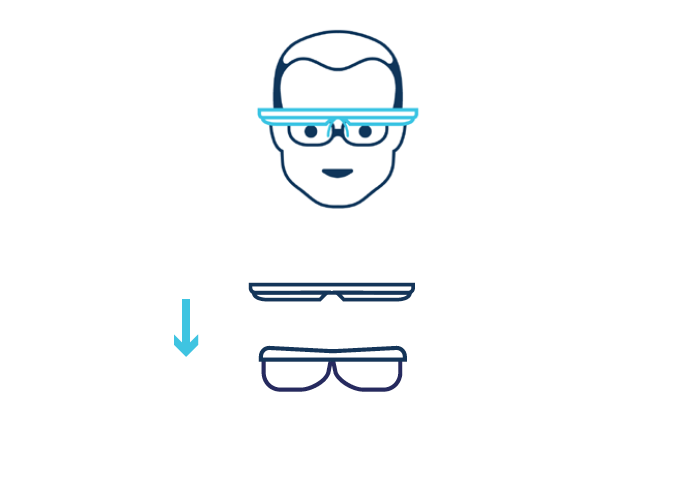 Important! If you use prescription glasses with a blue-light blocking filter, ensure that the filter is not blocking blue-turquoise light of 470 nm of wavelength since the light from AYOlite will not be efficient.