When positioning AYO on your head, the frame of the wearable should be on the level of your eyebrows so that the light will enter your eyes properly. If the frame is positioned above your eyebrows, the light will be blocked. And if the frame is positioned below your eyebrows, it will block your vision. To adjust the height frame, you can use also the flexible nosepiece.
Please refer to the picture below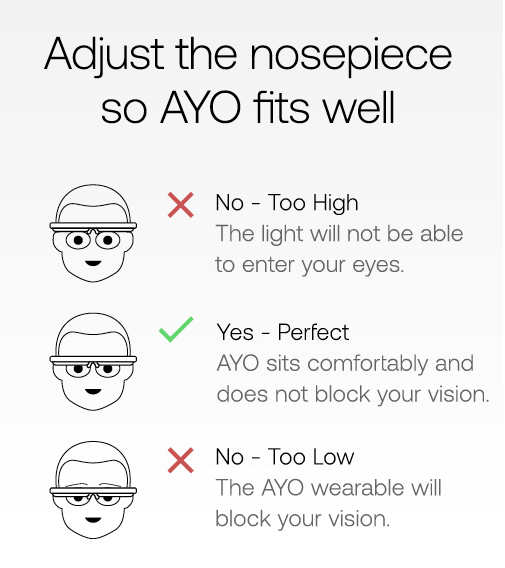 If you are wearing prescription glasses, please refer to this article.
! During a session, you should look straight, down or sideways but not directly to the light.